D.O. Ca. Rioja
PRODUCTION
After a careful fermentation under temperatures not exceding 28ºC, the wine is kept in vats for 12 months to allow it to stabilize. The wine is aged in oak cask and then bottled for a combined total period of 36 months prior to release.
TASTING
Brillant red with shimmers of terracota. Elegant bouquet with tones of vanilla. Good structure and full bodied. Complex and well-ballanced.
FOOD PAIRING

Perfect with red meats, venison and cured cheeses.
TECHNICAL INFORMATION

TIME IN BARREL 24 months
Tiempo en botella 24 months

Silver Medal Concours Mondial de Bruxelles 2012

D.O. Ca. Rioja
PRODUCTION
The must is fermented at a maximum temperature of 28°C. After fermentation, the wine is transferred to oak casks to slowly mature for 6 months prior to its release.
TASTING
Cherry red colour. Very aromatic on the nose. On the palate it has red fruits, creamy notes and liquorice. Medium bodied, good structure and persistent.
FOOD PAIRING

Perfect with roasts and grilled meats.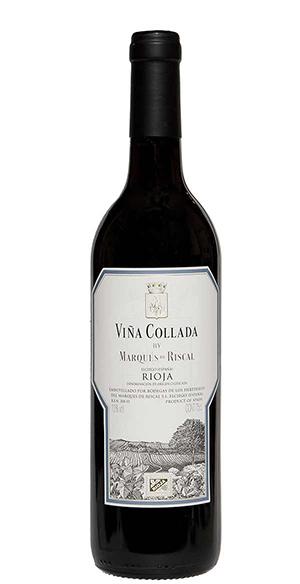 VARIETIES
Tempranillo 93%
Graciano 5%
Mazuelo 2%
PRODUCTION
Viña Collada has been made in our winery using grapes from our most traditional vineyard. The grapes are harvested by hand and fermented at a controlled temperature. This wine expresses the best features of our area, mainly thanks to its highly fruity character and its notably fine tannins.
TASTING
Appearance: Clean, intense dark cherry colour, with a violet hue. Nose: Young and open, with medium intensity. Aromas of strawberries and red cherries.
Palate: Medium-bodied with a pleasant ripe fruit flavour and a slightly toasted finish.
FOOD PAIRING

This wine's structure and body make it a perfect match for a wide range of dishes, from pasta and pulses, to poultry and roast meat, as well as chicken curry and pork.
TECHNICAL INFORMATION


ALCOHOLIC STRENGHT 14%

SERVING TEMPERATURE 16/18º

TIME IN BARREL 18 months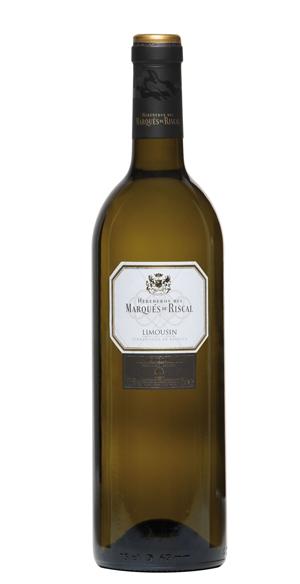 VARIETIES
100% Verdejo
PRODUCTION
Wine made using carefully selected Verdejo grapes from old, goblet-pruned vines, grown in the best gravel soil of the highest terraces of the Duero valley. This grape is highly adaptable and has good acidity, ideal for fermenting and ageing on the lees in French-oak casks. The grapes are picked by hand into 15-kilo boxes and then the whole grape, with stems, is crushed. In this way oxidation of the must is kept to a minimum and all the typical aromas, colour and freshness of the variety is preserved. After a slight clarification of the must fermentation takes place in 600-litre French-oak vats from 3 different sources: Allier, Nevers and the Vosges, and then the wine is left on the lees to age for up to 6 months. Throughout the ageing process the lees in the cask are stirred twice per week by the technique known as batonnage.
TASTING
Wine with a pale golden colour, complex and elegant. On the palate it is smooth and has a good base of fine lees, raisins and hints of toasted wood.
FOOD PAIRING

Fish in sauce, white meat, even with sauces which are not too strong-flavoured, roast lamb, char-grilled vegetables and pulse dishes.
TECHNICAL INFORMATION


ALCOHOLIC STRENGHT 13,3%

SERVING TEMPERATURE 9/12º