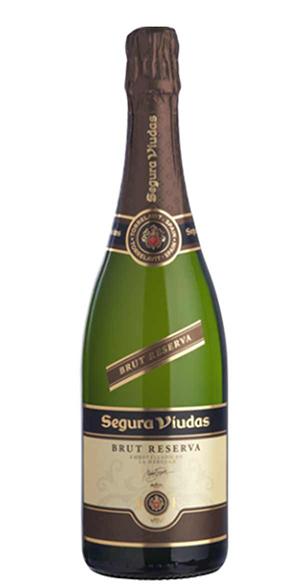 VARIETIES
Macabeo 50%.
Parellada 35%.
Xarel·lo 15%
PRODUCTION
Fruitiness, freshness and complexity are the three principal defining characteristics of Segura Viudas Brut Reserva. The fruit and the freshness stem from the meticulous care with which we handle our grapes. These are all picked by hand and brought to the winery in 25kg capacity self draining plastic boxes to prevent grape damage, and the juice possibly oxidising, which would lead to a loss of freshness. The complexity comes from a very special technique, which involves autolysis of the yeast cells in the base wine for 3 months before bottling, and a second autolysis of the yeast cells for a minimum of 15 months ageing in bottle.
WINEMAKER'S NOTES
The prime feature of Brut Reserva Segura Viudas is its elegant and persistent mousse. The aromas are of white fruits, citrus and tropical fruits, and light floral notes. The palate is exquisite, complex and full of flavour, with good acidity and notes of lime and pineapple. It is dry and long on the finish.
An ideal Cava to start a meal, or a loyal companion to preserved sea foods, (clams, winkles, anchovies), pasta dishes such as noodles with seafood sprinkled with arbequina extra virgin olive oil, or even a warm quail salad. It is perfectly at home with soft milk cheeses or a mild Brie, thanks to its light dosage level of 9 grams of sugar.

ALCOHOLIC STRENGHT 11,5%

Ageing on lees : A minimum of 15 months

AWARDS
90 Points Wine & Spirits Magazine, August 2009, USA.
Gold medal Ottawa Wine & Food Show 2008, Ottawa, Canada.
Gold Zarcillo Premios Zarcillo 2003, Valladolid, España.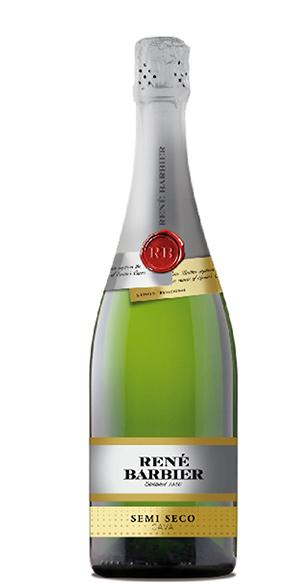 VARIETIES
60% Macabeo
25% Parellada
15% Xarel·lo
Pale yellow. A fine mousse, creating a good and persistent crown. Pleasant fresh aromas, fruity and youthful.
Soft fruity palate, very attractive and balanced with good acidity showing through the elegant sweetness.

SERVING TEMPERATURE 6/8°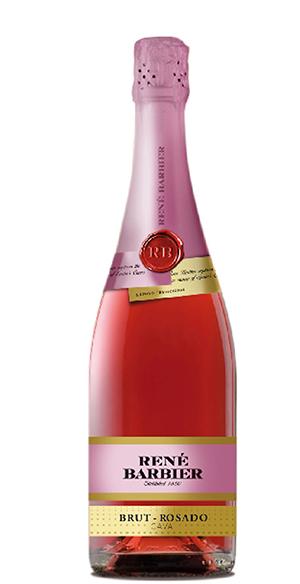 VARIETIES
60% Trepat
20% Garnacha
20% Monastrell
Bright, pale strawberry pink colour, with a plentiful and attractive mousse, rising to a fine crown.
Fine and full red fruit flavours of red currant, strawberry and a touch of bramble, with even hints of grenadine.
Light and lively on the opening palate, developing into firmer red fruits again, with a soft, long creamy finish.

SERVING TEMPERATURE 6/8°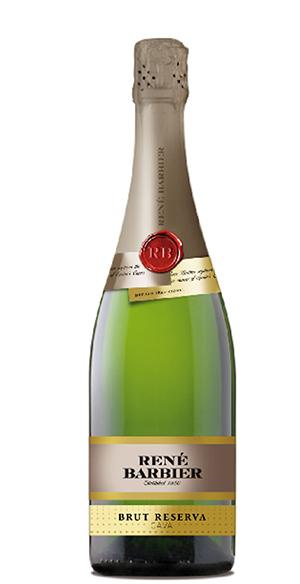 VARIETIES
50% Parellada
30% Xarel·lo
20% Macabeo
Brut Reserve produced from a choice selection of autochthonous grape varieties from the cava region.
The company's oenologists gave this good-bodied cava a markedly Mediterranean flavour where the bouquets from the grape varieties mingle with the ageing aromas.
Straw yellow in colour with golden flashes and an elegant mousse that rises vertically to form a good crown. Rich in flavours and full on the nose.

SERVING TEMPERATURE 7/9°