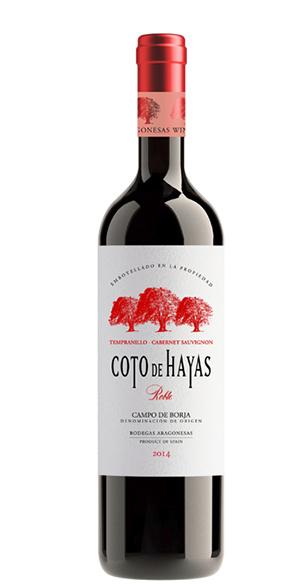 VARIETIES
Tempranillo, Cabernet Sauvignon
PROCESS
Traditional wine making of both separated varieties, fermented at 28ºC under temperature control. A maceration during 2 weeks is carried out. Once the desired objectives obtained, it is drawn off and pressed. Afterwards both varieties are blended.
TASTING
Colour: Cherry red with violet hues, clean and bright.
Aroma: Medium intensity, fruity, spicy notes given by the ageing in oak.
Palate: Smooth, wide and well structured, rich in tannins with a long after taste.
FOOD PAIRING
Pasta, rice, white meat and cheese.
TECHNICAL INFORMATION

ALCOHOLIC STRENGHT 13,5%

SERVING TEMPERATURE 16º