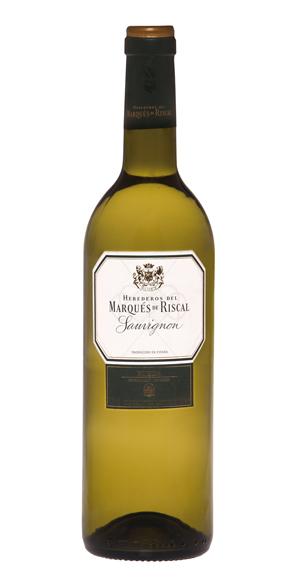 VARIETIES
100% Sauvignon
PRODUCTION
The French variety Sauvignon Blanc, with which Marqués de Riscal makes this varietal white wine originally comes from the Loire Valley region. It was introduced in Rueda by Marqués de Riscal in 1974 and today the winery has 70 hectares of its own vines. It is now one of the varieties authorised by the Rueda appellation Control Board thanks to its great capacity to adapt to its surroundings and to produce wines with high aromatic intensity, good acidic balance and a touch of mineral undertones. The Marqués de Riscal Sauvignon is made according to the same process as their Rueda Verdejo. After a period of cold maceration the must is first extracted and then fined. The slow fermentation takes place at a controlled temperature of between 13ºC and 15ºC, so as to protect and preserve the primary aromas which are such a feature of this variety. Once fermentation is complete, the wine is left on its fine lees in order to increase the sense of volume in the mouth and improve its ageing capacity.
TASTING
Pale yellow colour with greenish glints. A very complex nose with hints of fresh grass over a mineral base which gives the wine personality, and abundant fresh fruit such as citrus fruits, pineapple or melon. It leaves a fresh, aromatic taste in the mouth and has a clean, long finish.
FOOD PAIRING

Seafood and pasta dishes. Ideal as an aperitif.
TECHNICAL INFORMATION


GRADO ALCOHÓLICO 12,5%

TEMPERATURA DE CONSUMO 8/10º