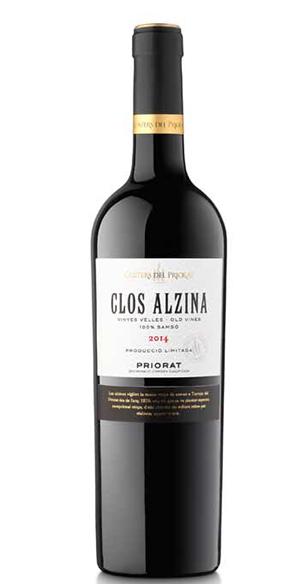 VARIETIES
Variety: 100% Samsó (Carignan or Mazuelo)
PRODUCTION
The vinifcation takes place in barrels of 500 liters, where subsequently malolactic fermen- tation occurs spontaneously. The wine is aged in the same barrels for 12 months.
TASTING
Clos Alzina is an honest refection of its original environment, the magical landscape of hillsides and ravines surrounding to the south the old Mas Alsera estate in Torroja del Priorat. Thus, we fnd complex, deep and balanced aromas, which combine the intense Mediterranean plant ecosystem with a mar- ked ripe fruitiness typical to old vines. The palate is powerful, rich and fne at the same time, and shows a well-integrated acidity, rich in mineral freshness.
FOOD PAIRING
Clos Alzina surrounds and enhances the complex and powerful favours of game recipes: wild boar, roe deer, deer, hare, game birds. It goes very well with truffe recipes and dishes that incorporate deep sauces with black chocolate. Finally, it is a wine for calm moments. Think on a long after-dinner conversation.
TECHNICAL INFORMATIONS


ALCOHOLIC STENGHT 14,5%

SERVING TEMPERATURE 14/16º

TIME EN BARREL 12 months