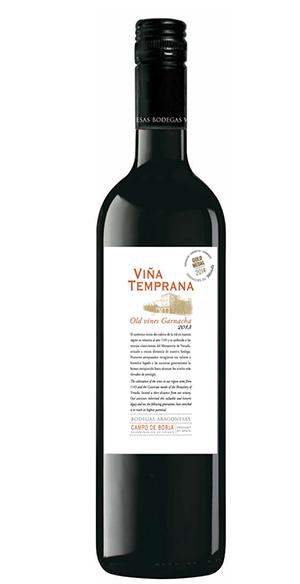 VARIETIES
Garnacha
PROCESS
Selected vineyards over 25 years old with production control. Traditional wine making fermented at maximum 24º C. Maceration with its skins for 8 days.
TASTING
Colour: Ruby red colour; clean and bright.
Aroma: Medium intensity, complex aromas, blend of spices and ripe fruit.
Palate: Smooth, wide and well structured attack, long aftertaste.
TECHNICAL INFORMATION

ALCOHOLIC STRENGHT 13%

SERVING TEMPERATURE 16º