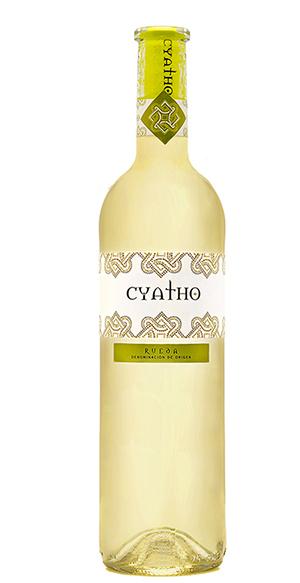 VARIETIES
100% Verdejo
PRODUCTION
After examining closely a number of vineyards between 25 and 30 years old, on stony terrain, we have selected 100,000 kilos of 100% Verdejo grapes which best reflect the specific characteristics of this region. We are using cold fermentation between 16 °and 18° C. in stainless steel vats with the lees for 19 days until finishing the sugars. After that, we make the first racking to take out the thick lees and keep the wine with the tie lees putting them into suspension twice per week to remove fatty compounds that provide mouthfeel and volume sensation.
Finishing this process, clarified and stabilized the wine in the most respectful way, them, bottling it always in inert environment.
TASTING
Colour: This is a straw yellow Verdejo wine that has a particularly attractive and pure appearance.
Aroma: Strong but not overpowering clean and ripe aromas that are characteristic of this grape type.
Palate: On the palate it is fresh, with high and big body and volume, and delightfully smooth, and it has a slightly bitter finish that is typical of the Verdejo grape variety, with a touch of acidity giving it excellent balance.
TECHNICAL INFORMATION

SERVICE TEMPERATURE 8/10º