Bodegas Federico Paternina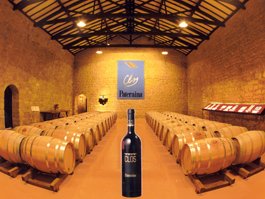 Since 1896· Rioja Alta
Founded in 1896, Federico Paternina establishes this winery on a site featuring cellars dug in the 16th century in Ollauri, Rioja Alta.
1956 is an important year as Paternina hosts a very distinguished figure: Ernest Hemingway. It is widely known Hemingway´s love for Spain, its culture and of course the delicious Paternina wines!
After passing by different hands along the history, finally in 2014 Marqués de la Concordia decided to adopt this new child to its family of Spain´s finest states. We welcomed it with open hands and we are now fully committed to preserve the status of this beloved high quality Rioja name.
Rioja