Bodegas Marqués Valparaiso
Bodegas Valparaiso is part of the family Eguizábal wineries where others are also included: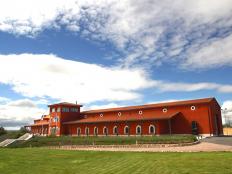 Marcos Eguizábal, from Rioja, forever linked to the world of wine, bought the wineries Rioja y Jerez in the early 80s.
In 2000, he made ​​another of his dreams a reality, opening this small winery in the heart of Ribera del Duero, with its own vineyard and a very careful preparation.
After his death in 2009 his children Carlos and Rosa Eguizábal take over the winery.
Ríbera del Duero